Advanced Manual Medicine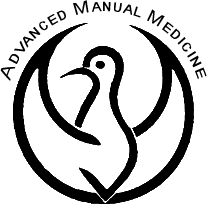 Continuing Education for Healing Arts Professionals
2021 Scheduled Dates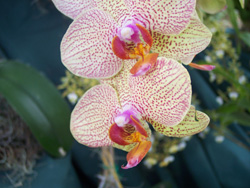 Advanced Manual Medicine in Denver, Colorado is dedicated to offering the highest, professional quality of advanced continuing professional education or an introductory class in massage for those who would like to experience a one day presentation. All trainings can be taught on the beach, under the shade of tropical trees.

Increase your skills and have a rejuvenating vacation at the same time as a student of Advanced Manual Medicine. Learn very effective, efficient time-proven methods for the treatment of chronic myofascial (soft-tissue) pain: Integrative Neuromuscular Therapy

To learn about the specialized treatment for the cranium, we offer Integrative Cranial Therapy, for the student who wants instruction on the treatment of stress, chronic pain and injuries for the cranium

For people who have long term chronic pain patterns and wish to have treatments by Peggy Daughery, ND, Intensive Treatment Program offers an opportunity to benefit from her advanced skills and 44 years of experience.

Friends and Family Massage Class is for those who want a one day training on how to give a good basic massage for friends and loved ones.

All programs taught by Peggy Daugherty who has 44 years of continuous professional experience in treating people with chronic pain.


You will be taught in a relaxed, peaceful environment.

Learn advanced professional hand-skills, basic massage or receive skilled, advanced treatmens and have a vacation with a purpose:
" I enjoy a broaden spectrum of ability to respond practically in the varied requirements of my client's needs. Peggy's experience and skill presenting and demonstrating NMT gave me a common sense system I have applied with predictably positive results for 5 years since my training. I rely on the graceful concepts of Peggy's transparent insight on the soft-tissue system and how to treat the now easily identifiable myofascial dysfuncions. Did I write dependable results? My happy clients return! I dearly appreciate the chasm of service, her passion, dedication and compassion availed to my hopeful life of service."
E.Rainhart--Kailua,Hi.

For more information, contact Peggy Daugherty ND

Denver, Colorado: 303-596-5342