Program 1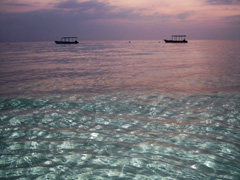 Integrative Neuromuscular Therapy
Neuromuscular Therapy is a form of pressure therapy that has its origins in the oriental healing arts of Shiatsu and Accupressure. Raymond Nimmo DC and James Vannerson DC have utilized the fundatmental principles of the oriental healing arts and created a very specific hands-on therapy for the reduction and/or treatment of chronic myofascial pain.
This powerful therapy normalizes and harmonizes two very important body systems: the nervous system and the musculoskeletal system. It works toward the stress-tension pain cycle and the dissolving of long term pain patterns.
With the Integrative approach, neuromuscular therapy is brought into a more compassionate mode by utilizing bodywork, moist heat and herbal liniments to prepare the tissue before penetrating into the deeper layers of muscles. This makes the treatments more effective: less uncomfortable for the client and more rewarding and meaningful for the therapist.
This powerful and very effective therapy is presented in a 7 day format, presenting step by step treatment plans for the entire body, with clearly illustated class notes. View the syllabus to see the in-depth content of the course.
Private and group trainings are offered in Denver, Colorado or your location with a custom program
The instructor, Peggy Daugherty ND has 46 years of professional experience to share with her students. She offers the training in intensive formats, with skill and enthusiasm. She is continuing the history of teaching advanced manual therapies, with a dedication that will inspire those who study with her.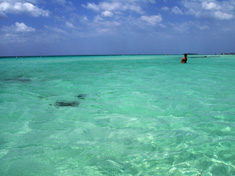 " I took my first class eigtht years ago right after finishing massage school. Her incredible notes and step by step instruction helped me to be a much better therapist. I have learned more from her classes than from anyone else. I attribute much of my success to ther techniuqes which have many of my clients. The NMT techniques have created many opportunites to work deeply and save my own arms and hands. This has helped me to have a steady and financially successful clientele. Thank you Peggy" K.Roberts, Denver, Colorado
Denver, Colorado:
Introductory Lecture -2023 Dates to be announced (sign up to be contacted)
Class Notes #1 - 2023 Dates to be announced
Class Notes #2 - 2023 Dates to be announced
Class Notes #3 - 2023 Dates to be announced
Class Notes #4 - 2023 Dates to be announced
Class Notes #5 - 2023 Dates to be announced
Class Notes #6 - 2023 Dates to be announced
Class Notes #7 - 2023 Dates to be announced
For content, refer to syllabus