To increase both the comfort and effectiveness of the treatments, preparatory application of hydrocolator heat packs are used; both in therapy and in the teaching of Advanced Manual-Medicine. Injured, fibrotically adhered muscles require an application of heat to allow for deeper penetration of tissues.
The application of moist heat, in addition to Herbal Liniments reduces the soreness and temporary discomfort that may occur in the beginning stages of reversing chronic pain patterns and finally creating a permanent change in the biochemistry of the body. The healing process is accelerated, pain cycles are interupted and a total relaxation of the nervous system is experienced.

Moist Heat Therapy is used through out the therapy session with Advanced Manual Medicine. This system of work is very effective and has helped many people over the past 27 years that Peggy has been working professionally.

A blend of warming, therapeutic oils that are made from Chinese herbs: formulas are ancient and have a healing effect on the tissues. With the application of heat--the warming oils add to the penetrating effects and actually accelerate healing of tissue on a cellullar level. The oils have an aromatherapy-like effect, depending on the formulas that are uesd:
**calming the nervous system; the comfort level of the person is increased during the treatment
**opening up congested sinus cavities; the aromatic effects are very strong and help normalize colds, coughs and general congestive conditions
**normalizing fibrotically adhered muscles tissue, reducing spasms of the soft-tissue system
**a very important part in the therapy plan of reducing and elimination of chronic pain; pain levels are very often reduced and/or eliminated


Formulas used in Advanced Manual-Medicine:
1)PO SUM ON
"Maintaining a peaceful heart"
This oil warms and opens the meridian channels, disperses the cold damp, moves the Chi and blood, promotes improved circulation of all fluids, removes blood stasis and relieves pain.
A gently dispersing and warming oil with mild anti-inflamatory and analgesic
properties, it is useful for relief of:
**muscle pain
**joint pain
**strain
**bruises
**nasal and chest congestion
**respiratory congestion
**sore throats
**minor coughs
**headaches


2)ZHENG GU SHUI
"to the bone"
A deeply penetrating liniment, it is very useful for:
**bone injuires: bone bruises and hairline fractures
**deep muscle pain
** patterns of dysfunction in the nervous system
** strains and sprains
**an analgesic affect.
3)WOODLOCK MEDICATED OIL
To be used at the very end of a therapy session, to seal in the effects of the treatment, very warming and creates a long lasting heating affect in the problem areas that were treated.
There are many other very fine formulas that can be used. The above 3 are the ones that Peggy has selected; consistently giving good results. To find out more about these medicated, Chinese Herbal Liniments, find an Oriental Store with an herbal pharmancy near where you live.



Infratonic 9: An effective therapy device that is used during Advanced Manual Medicine treatments, emitting low frequency alpha sound waves. This is an aid in the dissolving of chronic pain and trauma in the nervous system and pathology in the entire body. The QGM is a silent worker that does it's job very well during the therapy session. Clients are then advised and assisted to obtain their own machine for home/self care.
For more information on the Infratonic 9
www.soundvitality.com
A skilled combination of the above treatment aids create a very effective therapy, when used in conjunction with Advanced Manual-Medicine:
Deep Tissue Therapy

Integrative Neuromuscular Therapy
Integrative Cranial Therpy
Naturopathic Consultations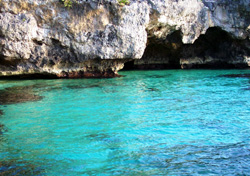 To contact Peggy Daugherty ND
cell phone: 303-596-5341 or voice mail only: 303-329-0413

peggyd@manual-medicine.com