Integrative Cranial Therapy.
An integrative system of 3 types of cranial work for the treatment of trauma, stress and injuries to the cranium:
1) Cranial Neuromuscular Therapy
2) Sutherland/Upledger Cranio-Sacral Therapy
3) Fischer/ Stone Protocol: Cranial Mobilization.

The three systems are integrated into a 52 step by step protocol treatment plan. View the course content in the syllabus in program 2

"I would recommend Peggy's cranial class. The individual attention as well as the professional manor the information was presented is outstanding. Each class has enhanced my ability as a therapist, allowing me to take my cranial therapy to a new level as well as take stress off my own body.

It is a joy to watch my clients benefit from my newly acquired skills. Peggy is a wonderful and highly skilled teacher as well as a delightful individual." M.Weinland Denver, Colorado

Denver, Colorado,

Introductory Lecture -
2023 Dates to be announced (sign up to be contacted)

For content, refer to syllabus



Integrative Cranial Therapy occurs in three stages: 1)Rehabilitation of trauma 2) Core Release/Normalization/Self-Correction 3) Rejuvenation/ Regeneration/Anti-Aging
The cranium is the vital pattern setter for the entire body, a complex network of: tissues, organs, muscles, tendons, ligaments, fascia, membranes, nerves, arteries, veins, capillaries, fluids---which is the wrapping of the primary control center for the body/mind/emotions/ and other functions that are yet unknown.
Integrative Cranial Therapy is a multi-dimensional approach for the corrective treatment of trauma, stress and injury to the cranium.
This therapy can be used as a treatment on it's own or combined with deep tissue therapies or other hands-on healing modalities.
With the integrative approach, the preparatory work of releasing the soft-tissue system of the cranium before the more subtle work of cranio-sacral therapy is given, creates a more powerful, synergistic effect, maximizing the therapy time and the beneficial effects.
The Cranial Mobilization methods of Dr. Randolf Stone and Dr.William Fischer is a further enhancement for the over-all balancing and healing of the cranium.
The 3 systems are blended together for a very complete treatment for a variety of conditions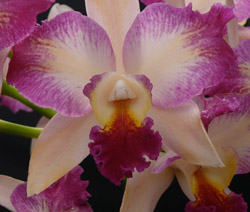 Indications for INTEGRATIVE CRANIAL THERAPY:

slowing down the aging proces


car accidents, blows to the head, post head trauma, impacts to other parts of the body, all types of injuries


headaches of all types: migraines, cluster, allergic, hormonal


sinus problems: pain, congestion, infections


depression, anxiety, hysteria, post-traumatic stress


insomnia, chronically disturbed sleep patterns


tinnitus, ear pain and ear problems


acute systemic infections


T.M.J. syndrome, jaw pain, face pain


whiplash, neck pain


learning disabilities, helps information to cross between the right and left hemispheres of the brain


disabilities such as autism, cerebro-palsy, attention deficit disorder, seizures, hyperkinesis, dyslexia, and developmental delays


visceral dysfunctions: ulcers, irritable bowel syndrome, asthma, irregular heart beat


vision problems, blurred vision, pain behind the eyes


in some people, cranial work increases creativity, intuition and vivid dreaming


chronic pain syndromes of a wide variety


arthritis, rheumatoid and joint disorders


low back pain, fibromyalgia, scoliosis


autonomic nervous system dysfunction: raynaud's syndrome


assists a person in times of transition and change, helps to release fear out of consciousness and to see the larger potentialities of life


a tremendous adjunct to personal growth and development, cranial therapy can connect the person to calmer, blissful states of consciousness


can be a treatment alone or at the end of a bodywork session--cranial work is especially useful at the end of a deep tissue therapy treatment, by inducing a deep level of calmness that allows the person to drop into another level of consciousness


can give a person relief from pain when nothing else seems to work




Integrative Cranial Therapy does not replace competent medical treatment, but works in conjunction with progressive, skilled allopathic care. A series of treatments may be necessary for complete recovery of a condition. Due to the complexity of the human body, the above list does not promise a cure for any condition, however, many people have realized benefit and great improvement by receiving regular Cranial Therapy

This training is for motivated professionals or people with a strong interest to learn about a very unique, effective treatment plan for therapy on the cranium. A sincere desire to help people with pain, stress and injuries is required to take this course.
Taught by Peggy Daugherty ND who is a Naturopathic Doctor. Peggy is a specialist in the treatment of chronic pain, stress and injuries as well as an experienced teacher of Advanced Manual Therapies.
Helping people recover from pain, stress and injuries is a very rewarding way to spend one's life and energies. It is a most amazing journey to undertake. After 46 years of treating people with manual therapies, Peggy is more enthusiastic than ever before.
Imagine having a career that you never have to retire from! Peggy has a motto and a quote she lives by "The older I get, the better I feel"
More people need to be learning and sharing this type of therapy and healing work. If you want to make a significant contribution to life and create an independent life style for yourself, dedicate your energies to helping others. It will transform your life and the life of the Earth.
Integrative Cranial Therapy : private or group trainings
In Denver, Colorado 303-596-5431